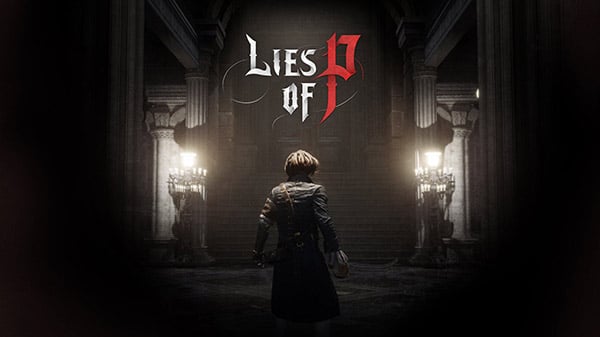 Publisher Neowiz and developer Round8 Studio have announced Lies of P, an action Souls-like game and dark reimagining of the classic tale of Pinocchio. It is planned for release across PlayStation 5, Xbox Series, and PC via Steam.
Here is an overview of the game, via its Steam page:
About

You wake at an abandoned train station of Krat, a city overwhelmed by madness and bloodlust. In front of you lies a single note that reads:

"Find Mr. Geppetto. He's in this city."

Play as Pinocchio, a puppet mechanoid, to find this mystery person. Overcome all the calamity that awaits you, trust no one, none can help you.

You must always lie to others to become human.

Inspired by the familiar story of Pinocchio, Lies of P is an action souls-like game set in a cruel, dark Belle Epoque world. All of humanity is lost in a once beautiful city that has now become a living hell filled with screams.

Lies of P offers an elegant world filled with tension, deep combat system and a gripping story. Lead and experience Pinocchio's unrelenting journey towards humanity.

Key features

A Dark Fairytale Retold – The timeless tale of Pinocchio has been reimagined with dark and striking visuals. Set in the fallen city of Krat, Pinocchio desperately fights to become human against all odds.
Visual Concept – The city of Krat was inspired by the Belle Epoque Era in Europe (late 19th Century to the early 20th Century) and is the epitome of a collapsed city bereft of prosperity.
"Lying" Quests and Multiple Endings – Experience interconnected procedural quests that play out depending on how you lie. These choices will then affect how the story ends.
Weapon-Making System – You can combine weapons in a multitude of ways to create something new altogether. Research to find the best combinations and make something truly special.
Special Skill System – With Pinocchio being a doll, you can change parts of his body to gain new skills and hopefully an edge in battle. But not all of the enhancements are for fighting though, they can also provide several other unique and useful features.
Watch the announcement trailer below. View the first screenshots at the gallery.
Comment Policy
Comments are welcome and encouraged on Gematsu. However, we ask that you follow a simple set of guidelines:
Read the full article before commenting.
Stay on topic.
No drive-by comments, including trolling, baiting, or shit-posting.
Know when not to comment. If you do not care about a topic, you do not need to comment.
No offensive comments. This includes abusive, threatening, pornographic, misleading, or libelous content / language, as well as general harassment and individual attacks.
No port-begging.
No console wars.
Use spoiler tags when posting spoiler or NSFW (non-nude-only) content. For example: <spoiler>Woe is Leomon.</spoiler> State the subject of the content outside of the spoiler tags.
Be respectful towards other commenters. You do not have to agree with each other, but debate politely. If you find that a commenter is not following this simple etiquette, do not carry on the conversation—simply report it.
Gematsu reserves the right to edit or delete any comments without notice. This comment policy is subject to change at any time.